New Redbubble Shop
I am happy to announce that I opened a new Redbubble shop for my 'Nature' related artwork. 
The shop includes various art works from my art series 'Swimming Like Fish', 'Nature' and 'Seeds of Love'.
Redbubble allows you print my artwork onto 50+ articles like home decor, men's and women's clothing, laptop stickers, device cases, stationery, bags, etc.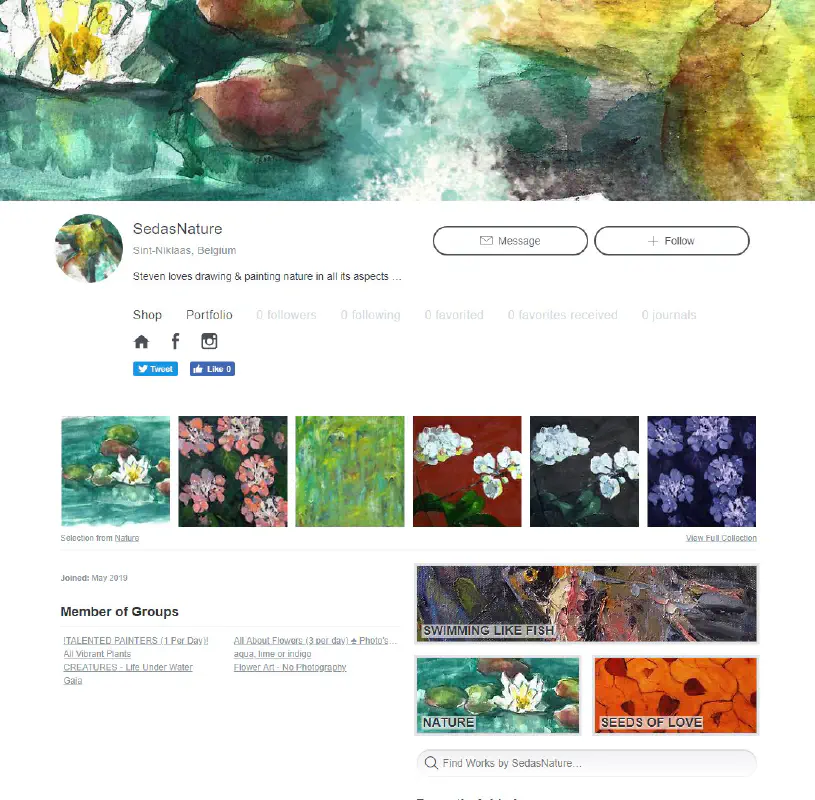 This is an excellent opportunity to have your favourite artworks around you (or even on you) and to support my artistic endeavours as I am getting a small margin on the sales price.
Interested ? Check out my new shop at Redbubble Sedas Nature.
Did you know I also have another existing shop which contains my other art works ?  Have a look at Redbubble Sedas.