Summer time = outdoor painting fun
Summer time is among us and the weather is nice and warm.
The ideal time to get the easel out into our beautiful garden and create some paintings of the beauty of nature.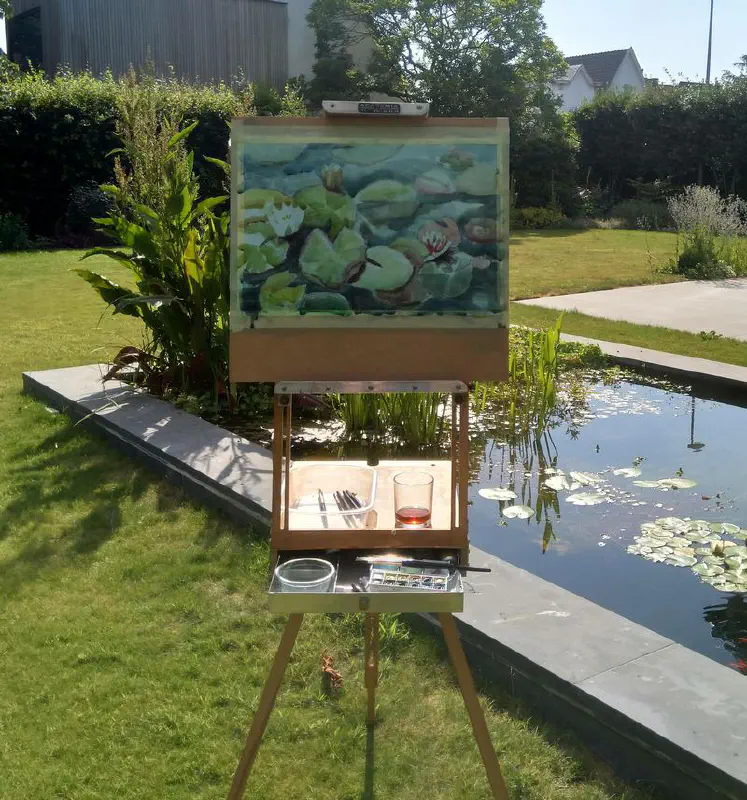 We have a large pond in our garden and this time of the year is shows its beauty in all its form and colors. The water vegetation is at its peak with a wide variety of shapes, forms and an almost infinite range of values and colors. The gold fish are happy and shining as never before. A whole range of insects and other tiny creatures move around on there own personal missions.
With some free time at hand thus ideal conditions to create a range of new works for my art series Nature.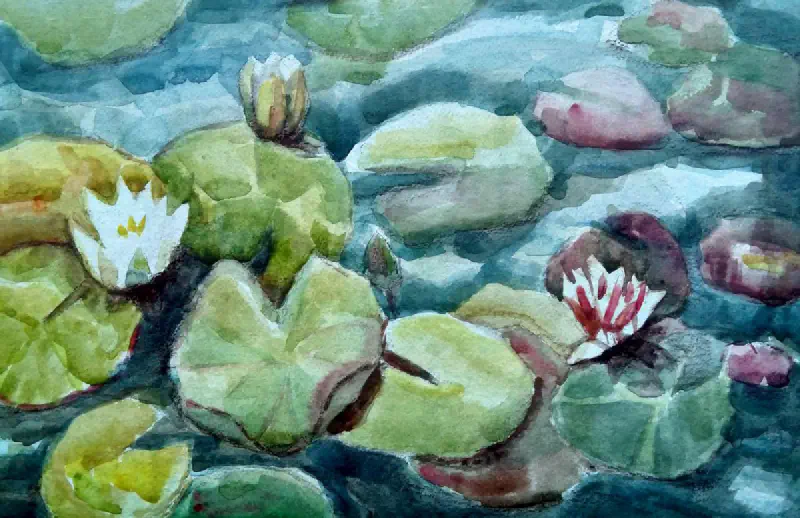 I took the habit of getting out every day and start a new watercolor painting of our pond and the beautiful water lilies it contains. We have several species which have beautiful white and pink flowers that show up against a wide palette of colored leafs.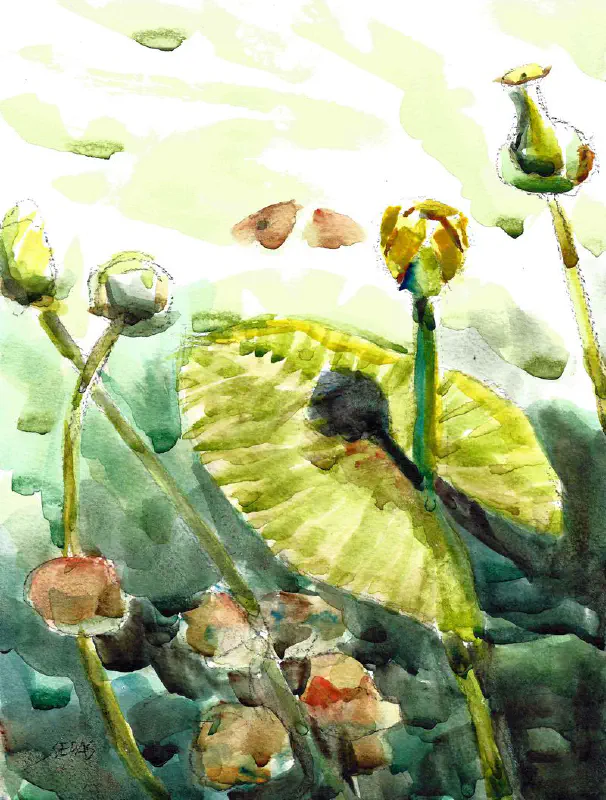 Painting outdoors can be challenging with the ever changing light conditions and potential weather changes and the occasional visit of our cat 'Toby' but I do find it very rewarding and great to ease the mind and find a state of happiness.
And it also gives me a good excuse to wear my fancy hat :-)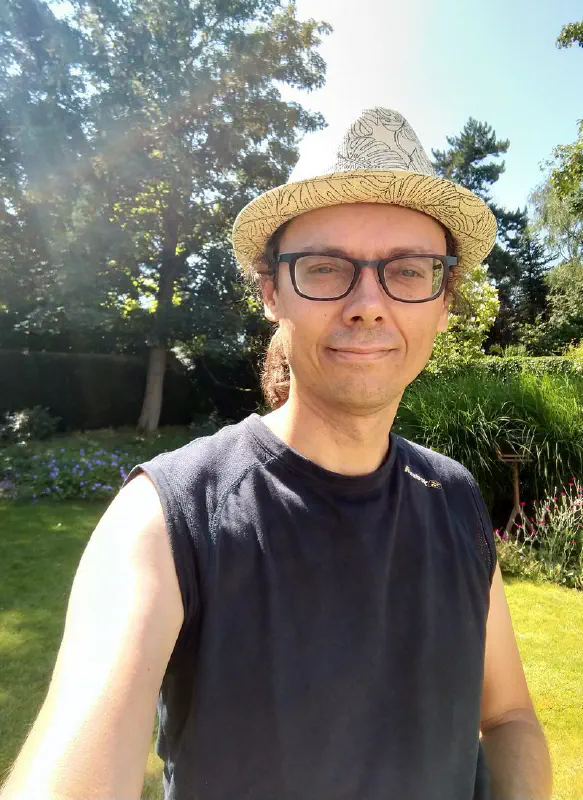 I sure hope there will be plenty more sunny days to come so my collection of nature works can grow.
See you outside !