Outdoor painting fun
With the heat outside, summer is for sure among us. A great moment to get the easel out into our beautiful garden and create some paintings of the beauty of nature.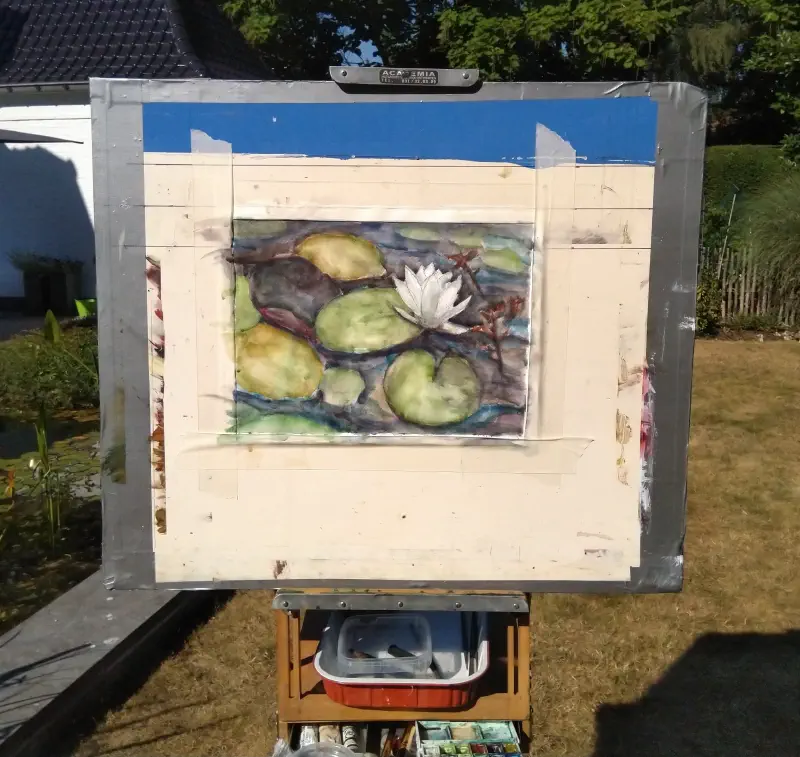 We have a large pond in our garden and this time of the year is shows its beauty in all its form and colors. The water vegetation is at its peak with a wide variety of shapes, forms and an almost infinite range of values and colors. The gold fish are happy and shining as never before. A whole range of insects and other tiny creatures move around on there own personal missions.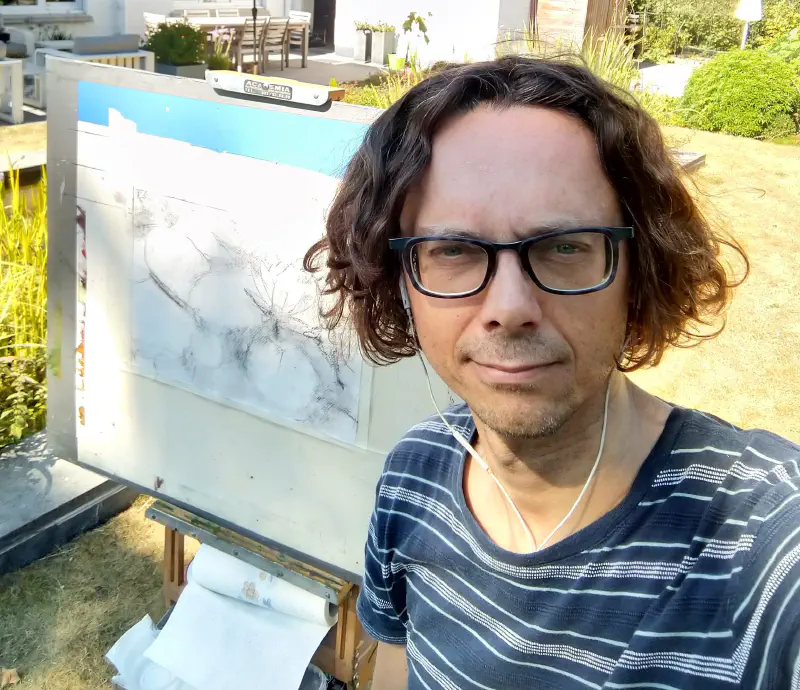 I started a new watercolor painting of our pond and the beautiful water lilies it contains. We have several species which have beautiful white and pink flowers that show up against a wide palette of colored leafs. This time I chose to depict a white lily which was surrounded with colorfull leafs and some red bushes.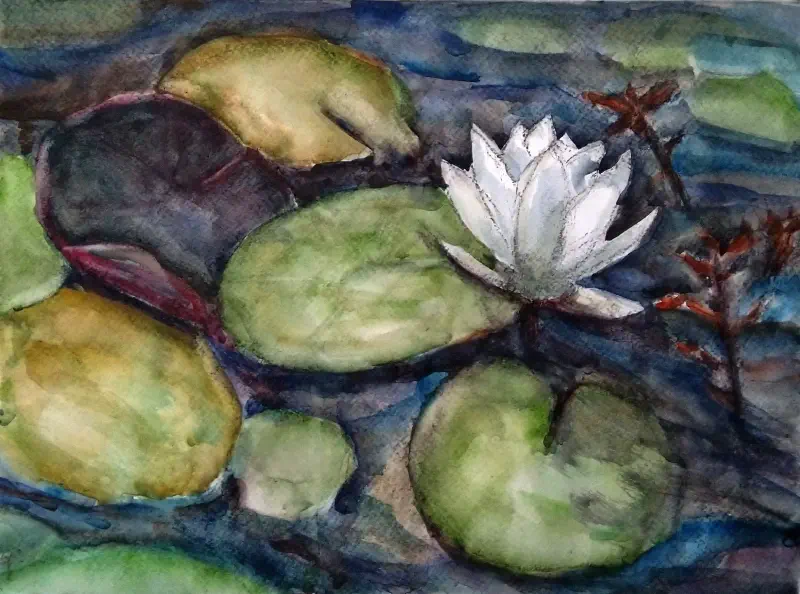 I am happy with the result. The new painting is a fine addition for my art series Nature.
See you outside !